Vicki Rackner, M.D.
Med-Rev Complete has 'partnered' with Vicki Rackner, M.D. - a nationally-noted physician who, like us, helps doctors thrive!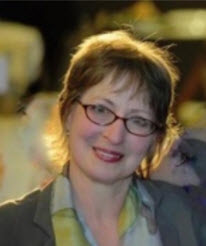 Introduction: Vicki Rackner, M.D.
Dr. Rackner is a former surgeon with a seat on the faculty at the University of Washington School of Medicine and a nationally-noted expert in the doctor-patient relationship.
HER STORY AND PERSONAL MESSAGE:
As written in her e-book; How Physicians Can Get More Patients: "Both as a physician running a private practice and as an entrepreneur, like you, have asked, "How do I connect with the people who will benefit from my services? I decided to be a doctor as I woke from my own lifesaving operation at age 23. Not surprisingly I became a surgeon, and worked in a private practice setting in Seattle. I shifted from direct patient care to consulting in response to my experience reviewing over 100 medical malpractice cases. I saw how medical care got derailed, and I wanted to keep it on track. With humility and gratitude, I'll share that I now have a national platform, delivering keynotes at national meetings and offering expert content for national organizations. I'm not saying this to boast. I'm saying it because I faced the same problems you do, personally struggling with articulating my value and approaching the right people. I found strategies that work for me. You can too, and I can help you." -Dr. Vicki Rackner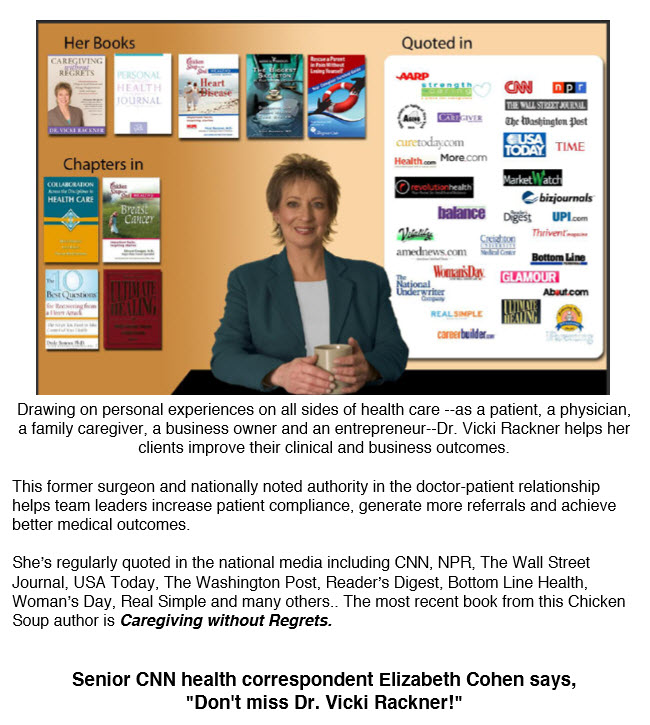 ---
9 Professional, Ethical Ways To Put More Money In Your Pocket Starting Today - FREE ACCESS to Dr. Rackner's Tutorial through Med-Rev Complete!.... Register for free here!
CONTACT DR. RACKNER:
www.medicalbridges.com
---
Last updated: December 30, 2015